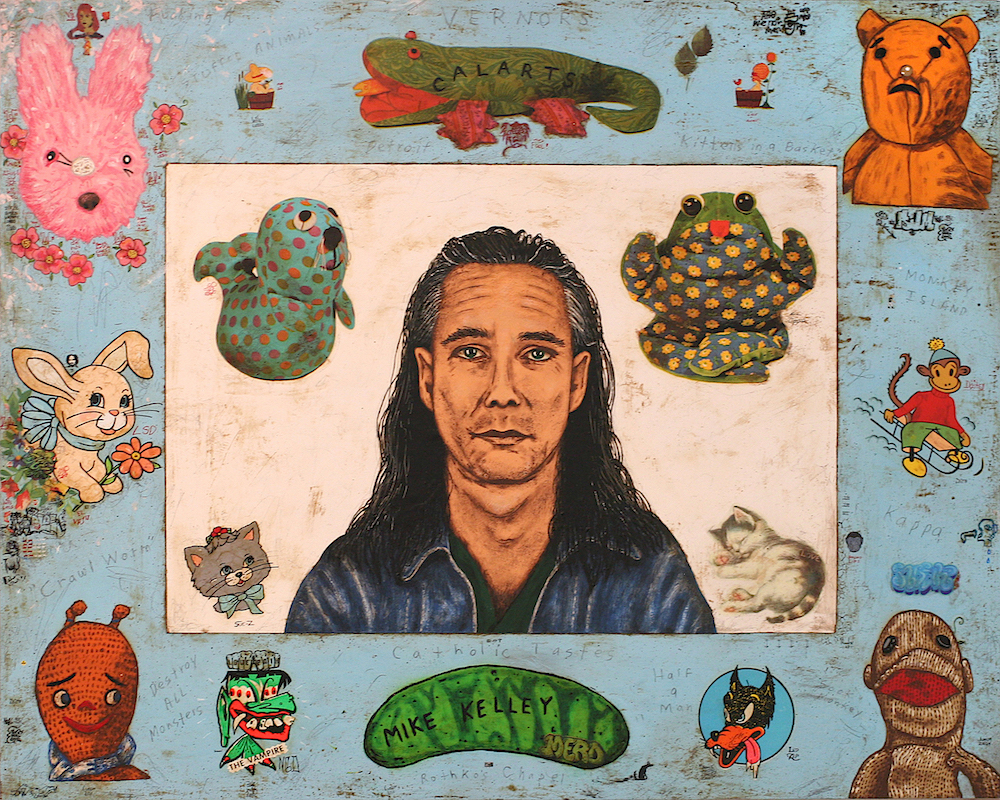 "Mike Kelley: Artist and Friend," 2011. Collection of the Hammer Museum, courtesy of Jeffrey Vallance and Tanya Bonakdar.
Jeffrey Vallance holds a unique position in the LA art world. A contemporary of Mike Kelley, Paul McCarthy, Jim Shaw, et al, his work has had a comparable impact locally and internationally, while not transitioning to the industrial fabrication mode demanded by the global fiscal laundromat subdivision AKA The Art World. Part of the reason is that he's actually from LA—the Valley, specifically—which somehow means you can't actually represent LA to the rest of TAW.
Mostly though, it's because Vallance responded to his initial burst of fame by embarking on an extended peripatetic global R&D expedition that had nothing to do with Kunsthallen, art fairs, or high-end public art commissions, but rather Kings of Tonga, Presidents of Iceland, and Las Vegas vanity museums. He never so much fell off The Art World's radar as evaded capture like some international man of mystery.
Yet another factor is that Vallance writes about his own projects better than any hack critic could, with a deadpan humor and open-mindedness completely analogous to his idiosyncratic semiotic investigations. In 1995, in conjunction with a survey show at SMMOA, Art Issues Press published The World of Jeffrey Vallance: Collected Writings 1978–1994—encompassing the Tonga and Iceland adventures, as well as his first forays into paranormal reportage and, of course, the last (and subsequent) rites of Blinky the Friendly Hen—the Ralph's fryer whose pet cemetery funeral service landed Vallance on Letterman and MTV.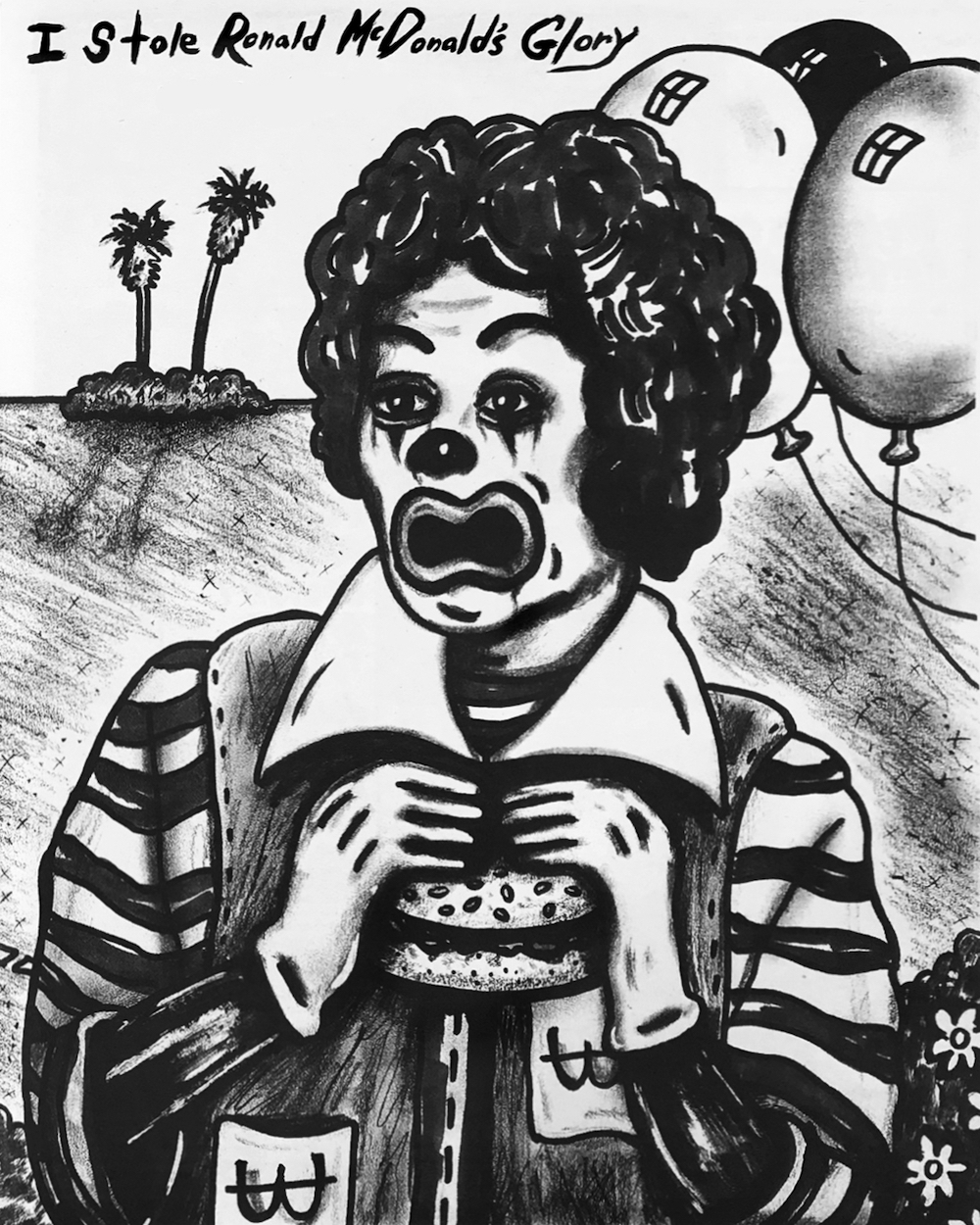 Long overdue, A Voyage to Extremes: Selected Spiritual Writings collects close to 700 pages of Vallance's musings and reports from the intervening decades. That may sound daunting, but this ain't War & Peace—nor Being and Nothingness neither. Not that it isn't narratively compelling or philosophically deep—but it's funny.
And entertaining in many other ways—strangely informative like the best internet curations, or like your weird uncle who gave you Charles Fort's The Book of the Damned and a sealed vinyl copy of Spiro T. Agnew Speaks Out for your 12th Kwanzaa. A hundred little stories forming a cubist mosaic of a singular artist's singular journey.
Art historically, the ginormous yellow tome is a gold mine, providing off-the-cuff anecdotal accounts of Vallance's legendary curatorial interventions in various offbeat thematic museums in Vegas, while elsewhere detailing extensive cross-cultural
research into the religious, anthropological and philosophical significance of clowns…